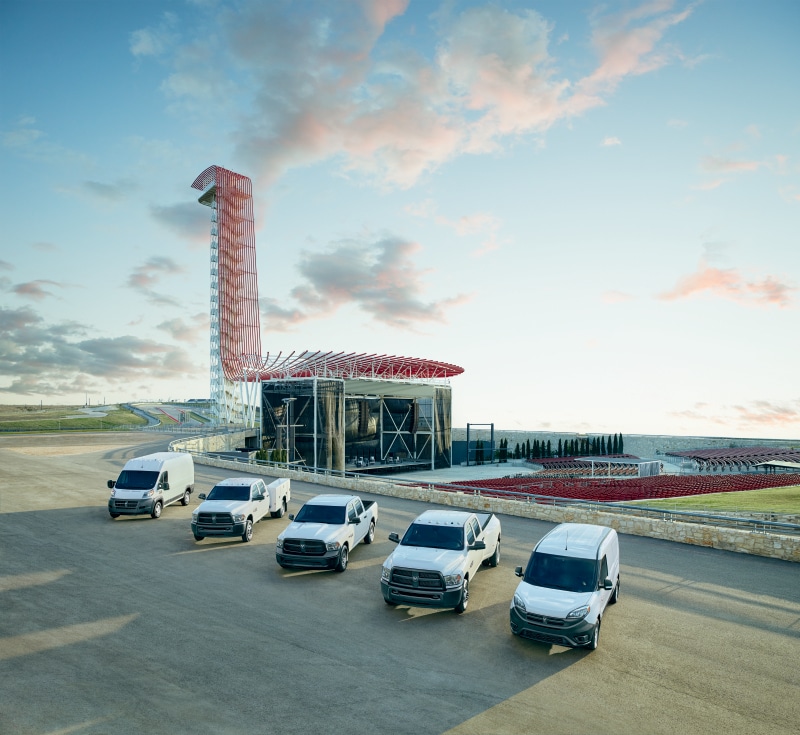 With 2019 just around the corner, many businesses around Lexington, SC are starting to work on their taxes, but for those that think their trusty truck or van might not make it through next year, now is also the time to buy a commercial Ram model! If you're looking to write off a business expense that also gifts you an amazing commercial vehicle to help you grow and succeed, then now is the time to check out all the different offers in our new commercial inventory, and see below about why it's so easy to find savings!
How Can Our Commercial Vehicles Help You?
All types of businesses need a variety of vehicles to help with daily or more unique tasks, and we have just the models to make sure you tackle each with ease that not only helps your business but also reduces stress on you and your employees. This may mean a new van for your catering business in Rock Hill, SC or a new truck for your construction crew to use. Again, purchasing one of these great Ram trucks or vans now means that you see savings within the next year while waiting even one more month means you won't have a tax break until 2020!
Want even more great news? For better savings, be sure to check out our incentive programs to see if you qualify for the many different deals that we have for the different customers we enjoy at our car lot!
Business owners and car shoppers from Lugoff and beyond love the atmosphere and offers of our dealership, so if you want to see what all the fuss is about, come on down to our location in Columbia today!