Customize the Jeep Wrangler with a Suspension Lift Package from Wilson Chrysler Jeep Dodge Ram
Lift Your Jeep Wrangler for a Killer Look and Better Off Road Capabilities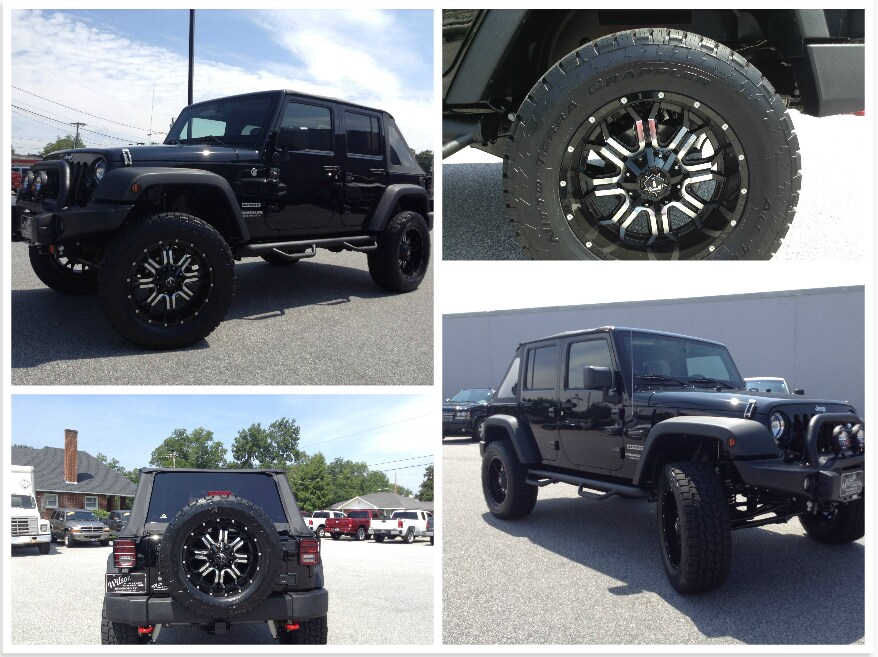 Whether you are looking to improve your off road capabilities and conquer even higher, more rugged peaks, more merely want to make your Jeep Wrangler stand out from the crowd, you are the perfect candidate for a custom lift package here at Wilson Chrysler Jeep Dodge Ram. We offer different packages so you can get the look you want. Starting with the basic lift package, you get an enhanced body lift, which raises the entire profile of the vehicle a few inches for a more majestic presence on the road, and the option of bigger OEM tires.
The more advanced lift package includes the same enhanced stance as the basic, along with aftermarket tires. Adding custom tires allows you to truly make a statement and stand out from the rest of the pack.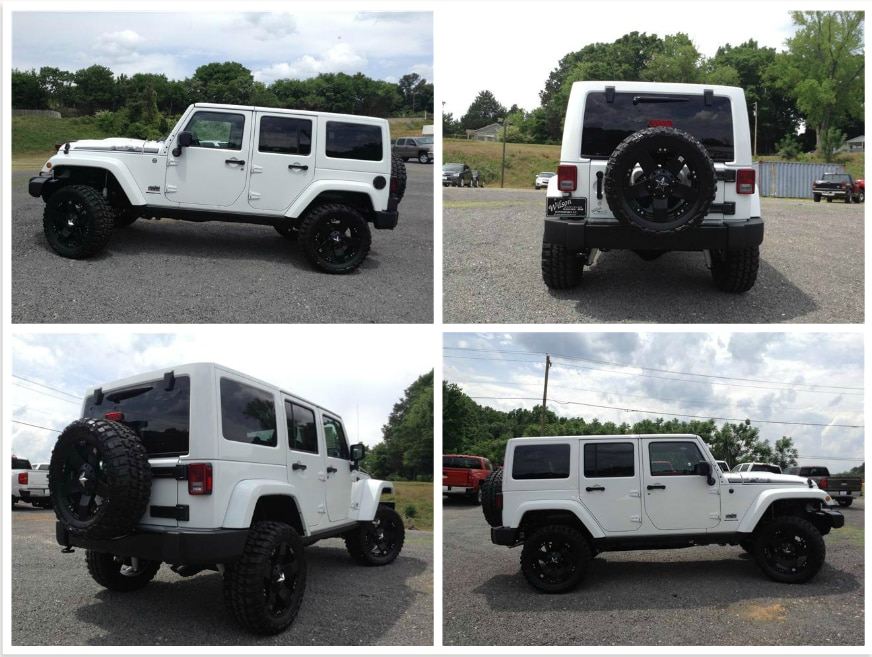 Now, for those looking for not only a truly unique look and greater ground clearance to take on bigger and badder off road trails, we recommend the
custom lift package
.
The custom package includes stance and suspension lifts for some serious height on the actual body of the Jeep Wrangler Unlimited or other Jeep model, as well as a bunch of upgrades on accessories like fender flares, bumpers, chrome accents and steps to help get into the cabin. Choose between OEM and aftermarket tire and wheel kits, to really get that customized look you want when driving around Columbia, SC.
For more information on a Jeep Wrangler lift package, call us at (888)696-0852 and let us know what we can do to take your Jeep Wrangler or Jeep Wrangler Unlimited to new heights.