Brake Service and Inspection Time is Here
All routine maintenance on your car, truck, SUV, or van is essential. Both performance and safety should improve when a technician checks things out and makes repairs and adjustments. The brakes, in particular, are parts you want working in as perfect condition as possible. Otherwise, safety could become highly compromised.
Inspecting Your Vehicle's Brakes
Brakes do let drivers in Columbia, SC know when something isn't right. If you find your foot pressing the pedal to the floor, then something probably isn't right. Brakes that give off loud grinding sounds are probably wearing out. Don't delay one second if you notice a problem. Bad brakes can lead to a severe accident.
At our service department, a technician can perform a complete brake inspection. The examination includes removing all tires and anything obstructing a clear view of the brakes. Many people have a visual brake inspection done when changing the oil. That's okay, but it isn't a thorough inspection. Get a full inspection done every six months to be safe.
Brake Repairs and Service with Wilson Chrysler Dodge Jeep Ram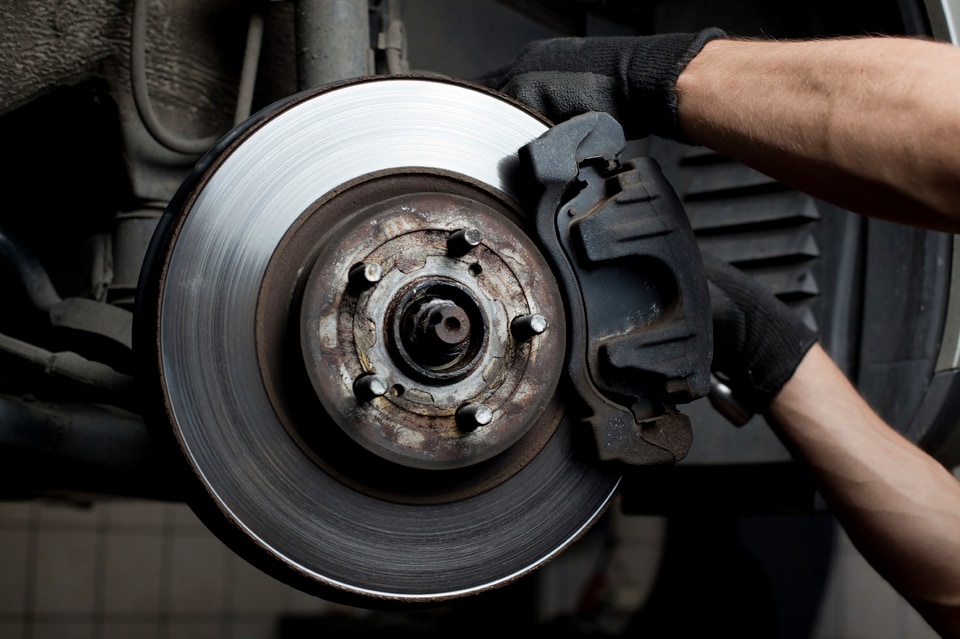 Brakes may require full replacement work depending on their condition. Sometimes, repairs and resurfacing may be enough. A highly-trained and experienced technician will provide a recommendation on the work after examining the brakes.
At our dealership, we want Rock Hill drivers to know we use Mopar parts, which should increase customer confidence. Chrysler is the company behind Mopar, and that speaks volumes. Expect our Winnsboro service team to use quality brake pads, rotors, and more when replacing parts.
The team also performs brake fluid exchanges. Many drivers overlook servicing the brake fluid, and we don't want to see you make that oversight. You need to take the best care of your braking system as possible. Remember, if your brakes don't work properly, you run the risk of an accident.
Set Up a Service Visit
Now is the time to get your brakes done. Contact our service department in Winnsboro, SC to schedule an appointment. Let's all make sure those brakes are in top shape.
Hours
Monday

08:00AM - 07:00PM

Tuesday

08:00AM - 07:00PM

Wednesday

08:00AM - 07:00PM

Thursday

08:00AM - 07:00PM

Friday

08:00AM - 07:00PM

Saturday

09:00AM - 04:00PM

Sunday

Closed